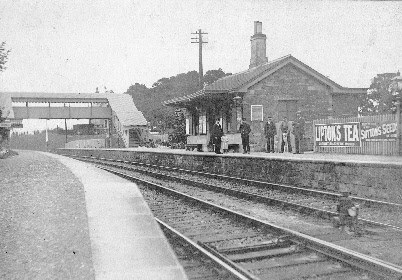 The concept
Wishford Railway Station formed a small part of the Salisbury Branch of the Wilts, Somerset and Weymouth Railway (WS&WR). This railway from Thingley Junction (just outside Chippenham) to Weymouth and with a branch from Westbury to Salisbury, was initially proposed by I. K. Brunel to the GWR Directors in 1844.
Early History
Initial plans were drawn up and an Act of Parliament passed in 1845, the initial monetary funding was from Shares, however in 1850 the Great Western Railway took over the WS&WR and started building this railway in single track Broad Gauge (7ft 0.25 inches). Due to problems in obtaining monetary funding for railway projects the GWR completed the section from Thingley Junction to Westbury but stopped any further building towards Weymouth via Frome and Salisbury via Warminster. After many complaints the GWR finally completed the Westbury to Salisbury section in 1855 with the Wishford Station opening formally on 30 June 1856.
Demise of Broad Gauge
Broad Gauge on this line only lasted until June1874 when it was converted to single track Standard Gauge (4ft 8.5 inches) over one weekend period.
Doubling of the track
Although passing places had been put in at many of the stations the whole line was converted to double track in 1901.